This pack of puppies was found abandoned in a box in or near a dumpster and was taken to the local shelter. The shelter called us to save the day.
We took in all nine of these sweet little pups. Fortunately they were old enough to eat wet food and didn't require bottle feeds. They did, though, require a lot of attention. And even more poop pick-ups!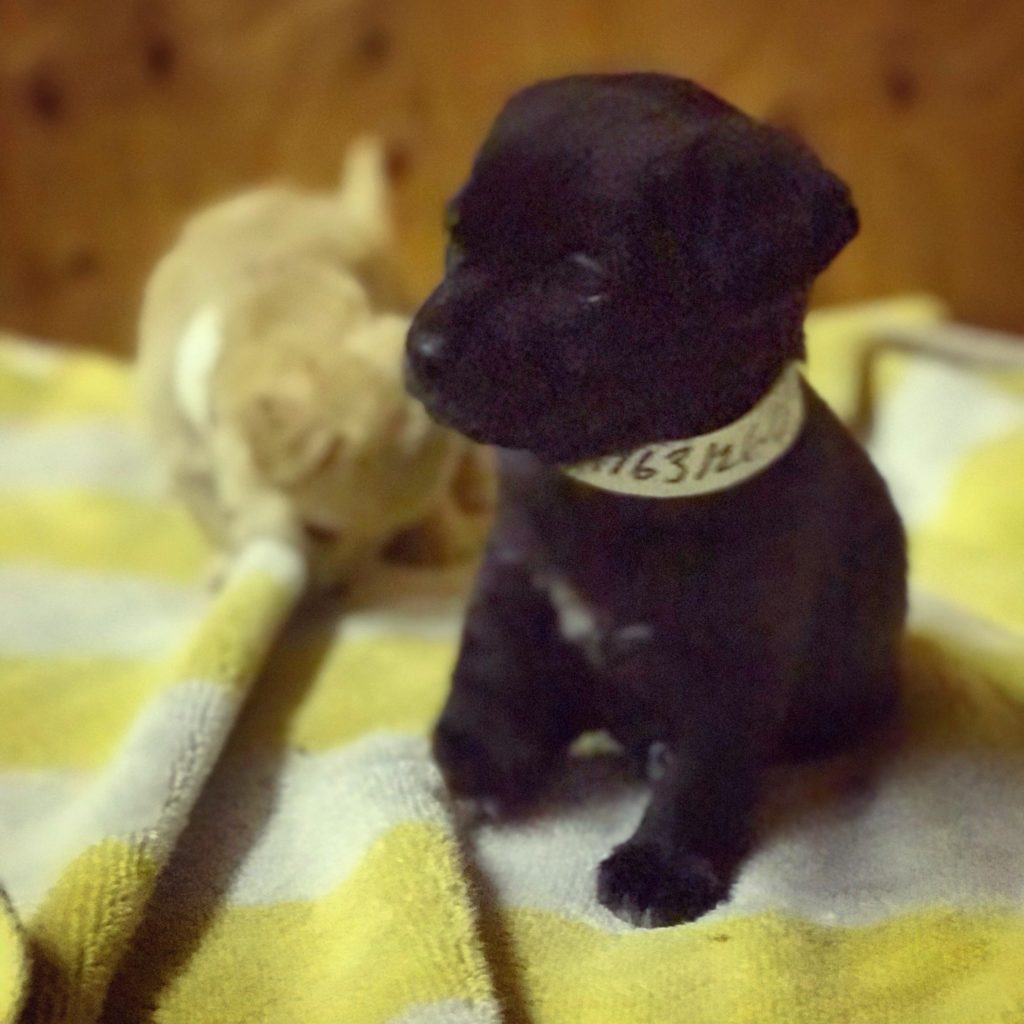 But seriously, come on, look at that face.
Once they were about 10 weeks old they were ready for adoption! Each one was successfully placed and is off living his or her best life!